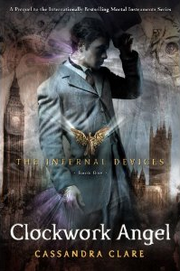 With fall just around the bend, a ton of amazing paranormal preorders are on the horizon!! Books Obession is hosting an awesome contest, featuring amazing paranormal preorders! Take a look at some of the prize picks...
The Pre-Order Book List (so far):
Paranormalcy by Kiersten White
The Clockwork Angel by Cassandra Clare
Personal Demons by Lisa Desrochers
Mockingjay by Suzanne Collins (Added 7/14)
Doesn't that sound exciting?! Go enter her contest!